Advanced Motor Fuels in Thailand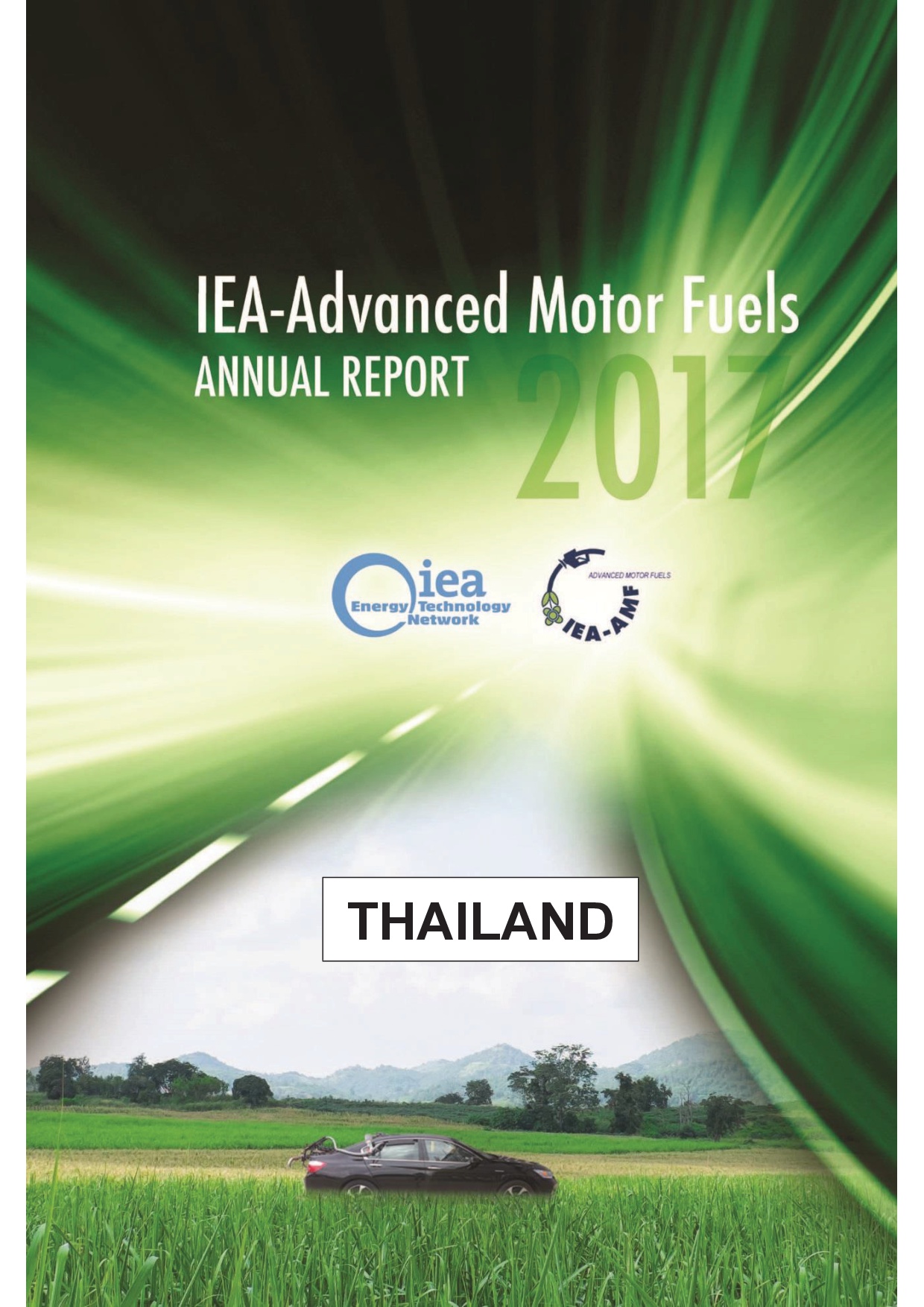 Drivers and Policies
The worldwide increase in the demand for energy is caused primarily by population and economic growth (especially income per person). Another important issue related to energy demand is the 2015 Paris Climate Conference (COP21). This conference led to the establishment of international policies for stabilizing atmospheric concentrations of greenhouse gas (GHG) emissions to avoid dangerous anthropogenic interference by keeping the global warming below 2°C.
The policy and direction of Thailand's future economy reflect the need to save energy. In 2017 (January‒October), Thailand's energy consumption totaled 66,074 ktoe, an increase of 0.4% from 2016,[1] at a cost of 856,911 million baht ($25,967 million US). Thailand's energy consumption covers all energy supplied to consumers for all energy uses. Petroluem products represent the major portion at 50.6% of final energy consumption, followed by electricity, renewables, natural gas, conventional renewable energy, and coal/lignite, respectively (see Figure 1).[2]

Fig. 1 Energy Consumption in Thailand, January‒October 2017 (Renewable enegy includes firewood, husk, bagasse, agricultural waste, and biogas. Conventional renewable energy comprises firewood, husk, bagasse, and agricultural waste used in households and industry.)
Advanced Motor Fuels Statistics
The final energy consumption by economic sector covers energy demand in the agriculture, commercial, residential, industrial, and transportation sectors. In 2017, transportation had the greatest portion of total energy consumption at 40.5%, followed by industrial at 34.8%, residential at 13.1%, commercial at 8.4%, and agricultural at 3.2% (see Figure 2).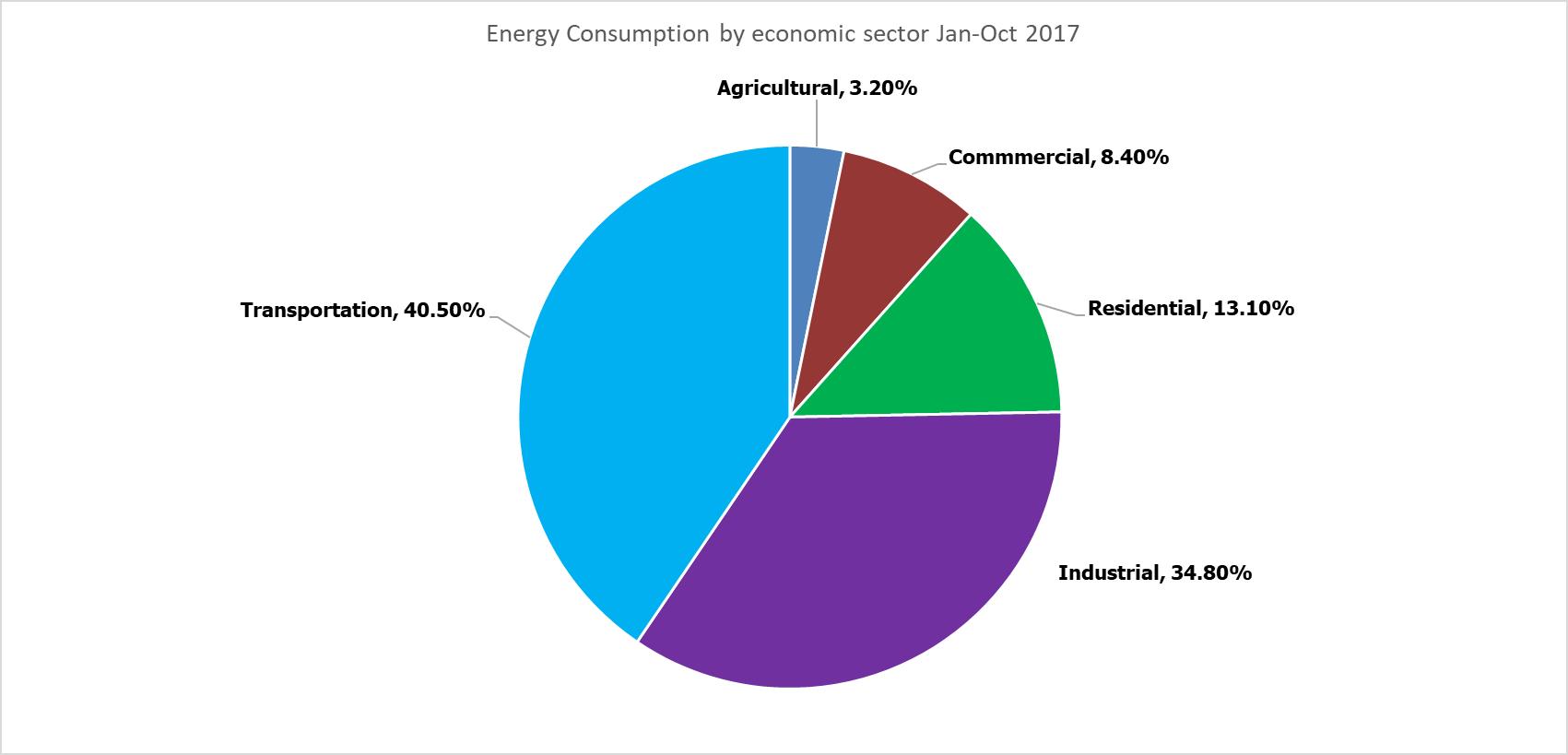 Fig. 2 Energy Consumption in Thailand by Economic Sector, January‒October 2017
The Thai Government has officially promoted and implemented policies for the use of alternative energy, mainly biofuels in the transportation sector, which have increased significantly. From January to October 2017, biodiesel consumption and ethanol consumption increased to 3.72 ML/day and 3.92 ML/day, respectively. Moreover, alternative fuel consumption shared 14.46% of final energy consumption, with +3.9% from 2016.
By the end of December 2017, Thailand had 38,308,763 vehicles; 3,067,278 of these were newly registered. Gasoline vehicles accounted for 26,127,855 units, corresponding to 68.20% of the total. Diesel vehicles accounted for 10,327,819 units or 26.96% of the total, and bi-fuel vehicles (gasoline or diesel with liquid petroleum gas [LPG]) accounted for 1,086,531 units or 2.84% of the total. Table 1 shows the total number of vehicles in Thailand, by fuel, as of December 2017.[3] Since the government implemented policies to promote using alternative fuel, the consumption of ethanol blended fuel (E10, E20, E85) has been 31% of total energy consumption for land transportation. Figure 3 presents the energy consumption for the land transportation sector in Thailand by the end of November 2017.[4]
Table 1 Number of Vehicles, by Fuel, in Thailand as of December 31, 2017
Source: Thailand Energy Commodity Account 2016.
Fuel Type

2017 (Units)

Percentage of
Total (2017)

Gasoline

26,127,855

68.20

Diesel

10,327,819

26.96

Bi-fuel (gasoline or diesel with LPG)

1,086,531

2.84

Bi-fuel (gasoline or diesel with compressed natural gas [CNG])

325,555

0.85

Hybrid

102,308

0.27

Mono-fuel CNG

59,838

0.16

Mono-fuel LPG

21,423

0.06

Electric

1,394

0.00

Non-fuel and others

256,040

0.67

Total

38,308,763

100.00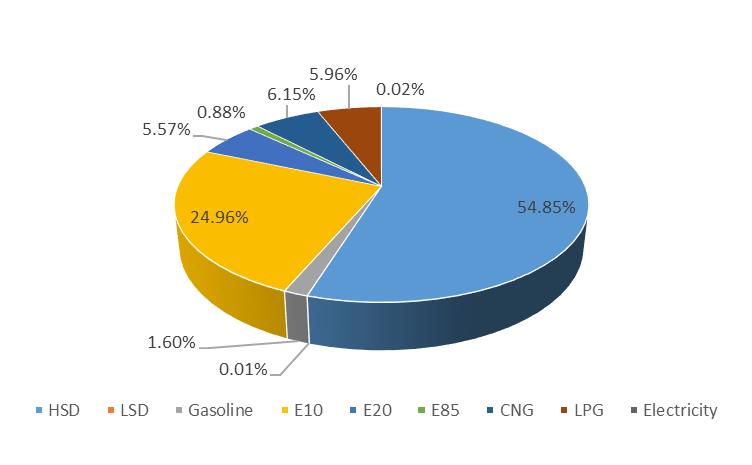 Fig. 3 Energy Consumption for Land Transportation in Thailand (January–November 2017)[5]
Research and Demonstration Focus
Policies support the development of domestic renewable energy technology and research and development (R&D) to promote Thailand's competitiveness in the international market. The R&D policies focus on the development of sustainable and environmentally friendly energy in the following areas from 2015 to 2019[6]:
Development of alternative raw materials and investigation of potential areas and technology for the production and use of renewable energy.
Promotion of the investment, the reduction of production costs, and an increase in the business performance for both domestic and international manufacturers.
Encouragement of the conservation and production of renewable energy in the community through the Community Renewable Energy Investment Program, including prototypes of biogas, CBG, and other types of renewable energy by using the development fund around the power plant to develop community-based renewable energy.
Development of a prototype city for energy management (i.e., smart city).
Outlook
The Government of Thailand has focused on renewable energy for a decade. The development of biofuels is under the policy framework, which continues to drive the Alternative Energy Development Plan (AEDP 2015). Within the AEDP 2015, the Ministry of Energy presents strategies to advocate for renewable energy development in electricity production, heat production, and biofuels in the transportation sector. Under Thailand's energy outlook, in Oil Plan 2015, fuel demand in the transportation sector is projected to be approximately 34,798 ktoe, thus meeting the AEDP 2015 goal of increasing the ratio of renewable energy. The target in the promotion of biofuel production takes into account the energy demand in the transportation sector and biofuel production capacity, as shown in Table 2.[7]
Table 2 Status and Target of Fuel Production from Renewable Energy in Transportation Sector
Energy Type

2017b

2036

Biofuel

ML/day

ML/day

ktoe

Biodiesel

3.72

14.00

4,404.82

Ethanol

3.92

11.30

2,103.50

Pyrolysis oil

–

0.53

170.87

Compress bio-methane (ton/day)

–

4,800.00

2,023.24

Other alternative energya

–

10.00

Total

6.10

8,712.43
a For example, bio oil, hydrogen.
b Average data from January to October 2017.
Benefits of Participation in the AMF TCP
As a participant in the AMF TCP, Thailand continues to focus on energy consumption by:
Encouraging international collaboration among countries to work towards sustainable energy;
Securing a strategic alternative source of energy, apart from petroleum-based energy; and
Creating value to Thailand's agricultural wastes by converting them into an energy source.